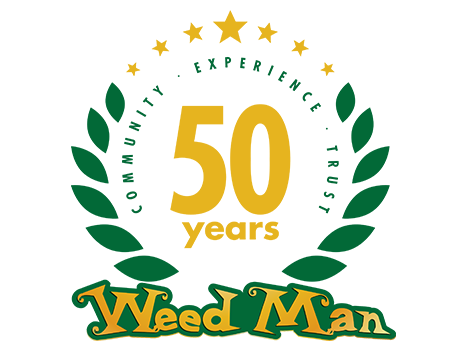 At Weed Man, we pride ourselves on providing quality lawn care services for over 50 years. It is with this devotion to quality and service that we can proudly meet your lawn care needs. We understand the importance of your home and want to reassure you that we will treat your lawn as if it were our own. For over 50 years we have built our reputation on a network of locally owned and operated franchises caring for your lawn and your community.
Over the years, the value of a promise has changed. A promise just doesn't seem to mean as much as it used to. Well at Weed Man, it still does. In our minds, a promise has always been just that- a promise. It's a promise to treat your lawn as if it were our own and to provide you with honest and open communication. At Weed Man, we live by the power of a promise, and that's a value that will never change!


Our Story
Beginning in 1970 Weed Man has grown from its Canadian roots into an international network of locally owned and operated lawn care businesses, providing healthy lawn care services that produce lush green lawns for homeowners from across Canada, United States and the United Kingdom.

While our services began with Weed Control, today Weed Man's healthy lawn care programs and services focus on a well balanced, high quality fertilization program first, which in turn produces the thickest, healthiest lawn possible. A well rooted, thick, lush, healthy lawn is the best defence against all potential pest problems. Working together with our customers, Weed Man guarantees that by utilizing our complete lawn care program in combination with proper watering and mowing, you will have a healthier, better-looking lawn.

Des Rice, founder of Weed Man Lawn Care. The first Weed Man turf grass Professional was Desmond Rice, who established his business in 1970 in Mississauga, Ontario. In 1976, he decided to grow the business through franchising. Today, there are more than 300 Weed Man franchises providing Professional horticultural services across Canada, the USA, and in the United Kingdom. They provide responsible, professional services to those who need help maintaining healthy surroundings for families. These include the elderly, the time-pressed, and those living in regions that present the kind of horticultural challenges that require specialized expertise.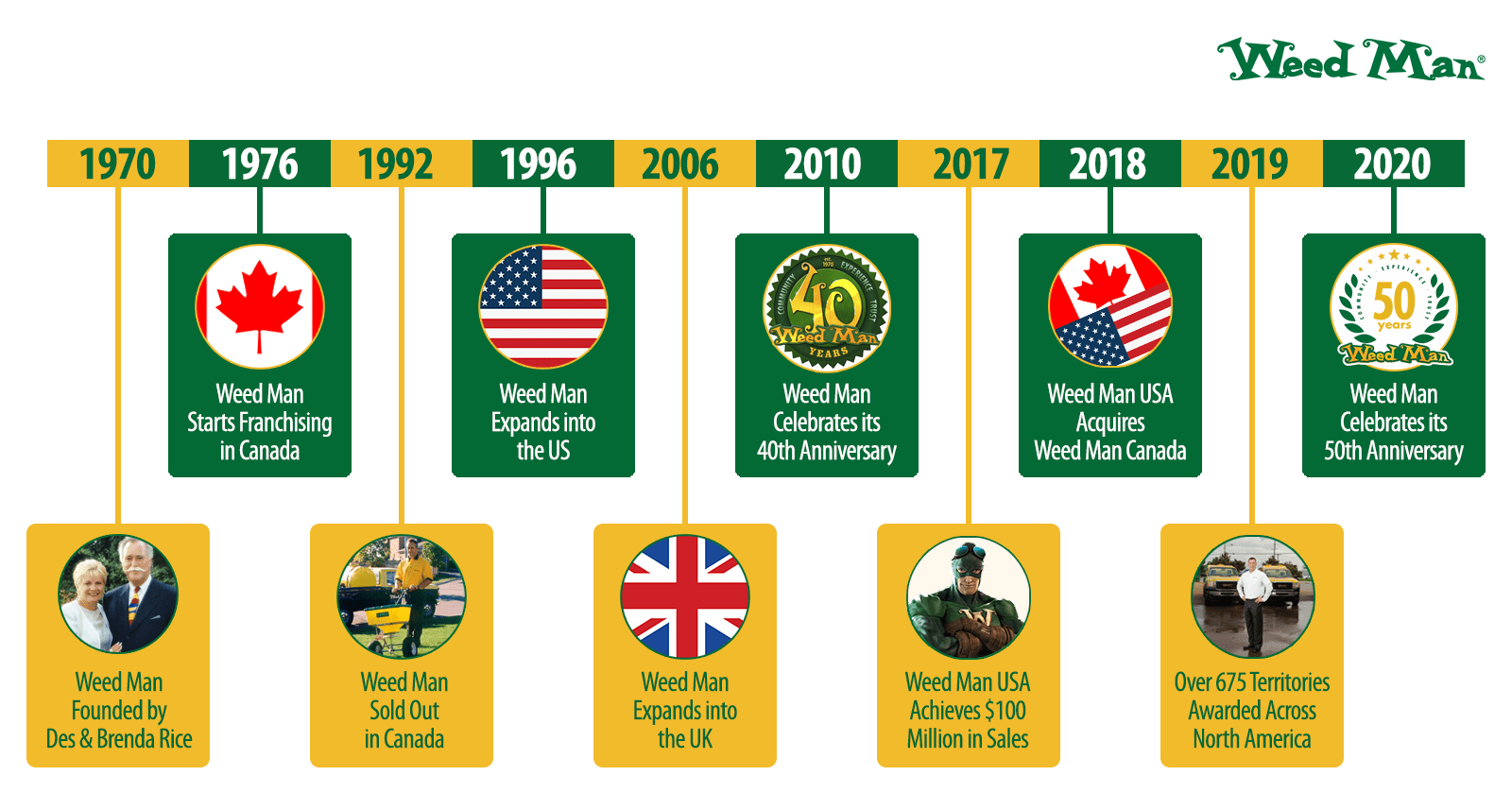 When Des Rice established Weed Man in 1970, he had seen a need for controlling broadleaf weeds and other plants whose tendency was to spread quickly and destroy the beautiful green landscapes that have characterized residential life in North America. He soon learned that the best thing for the average lawn was to mow, water, and fertilize it normally, ultimately encouraging the growth of healthy grass and discouraging undesirable grasses and weeds.

It turned out that Des was ahead of his time. Not only were there a lot of North Americans who needed help with the most technical parts of lawn care, but his preventive approach eventually proved to be the right one. Today government agencies are recommending an Integrated Pest Management (IPM) procedure similar to the approach long employed by Weed Man Professionals.