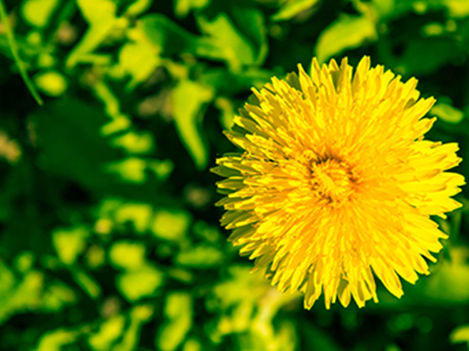 They're pesky, stubborn, and seem to provoke a never-ending battle. Thankfully, you have Weed Man on your side.
From traditional weed control products to newer, more progressive tools, Weed Man professionals use the best, most effective weed control products. Our equipment is calibrated to apply the proper amount of product to control weeds, and works best when combined with other services, as well as proper lawn care maintenance.
Health and Safety
Weed Man takes your family's safety very seriously. We also care about the safety of our employees and technicians. That's why we strictly adhere to all applicable Canadian Regulations. All weed control products registered for use in Canada are 'contact' products, meaning that the product must come into direct contact with the weed in order to be effective. Weed control products used by Weed Man are tested and registered by Health Canada's Pest Management Regulatory Agency, and applied by licensed, trained professionals.
Get the Most Out of Weed Man's Weed Control Service:
After application, keep kids and pets off the lawn until it is dry.

Although the weed control will usually be effective even if it rains within a few hours, watering 

your lawn should be postponed until the next day.

Wait at least 48 hours to mow. Otherwise, you may cut weeds off before the product has 

properly absorbed into the entire plant system.

Be patient! Weed control takes time, and sometimes multiple applications are necessary. 

However, when combined in a comprehensive lawn care program, you will see a dramatic 

reduction in broadleaf weeds growing in your yard over time.

Be proactive! Keep your lawn properly fed, cut, and watered. Aeration, Overseeding and 

compost are also effective ways to boost your lawn's health.




 
Have questions? For more information, request a free quote or contact your local Weed Man franchise today!