Crack and Crevice Control Program
Manage Unwanted Weeds in Cracks and Crevices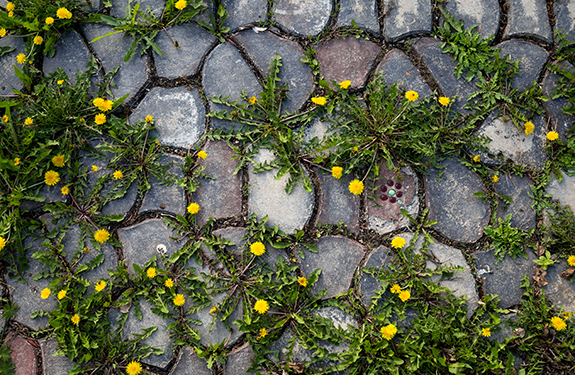 Grass and weeds in the crushed stone areas by your driveway, pavers, and other non-lawn areas in your yard stick out like a sore thumb. With no lawn to compete with, they quickly become unsightly and hard to maintain by hand.
Add Weed Man's Crack and Crevice Control package to your lawn care program and keep these 'sore thumb' areas under control. Regularly scheduled services throughout the growing season will keep quack grass, thistles and all other green weeds in check in these areas.
Contact Weed Man today for more information on our Crack and Crevice Control Program, and take the first step in helping your yard look its very best. 
Questions about weeds in your property's cracks and crevices? Contact your Weed Man Lawn Care professional today!