Have you heard the news? Today is World Mosquito Day!
Don't get it twisted – we aren't celebrating mosquitoes today. World Mosquito Day commemorates the breakthrough discovery made by Sir Ronald Ross on this day in 1897. The British doctor discovered that mosquitoes have the ability to transmit malaria between humans, which was quite literally a life changing discovery.
Malaria is a dangerous disease that can result in severe harm or even death in humans. Children suffering from malaria may develop severe anemia or respiratory distress, and adults often suffer from multi-organ failure. A recent study determined that humans have a 32% chance of contracting malaria from a single mosquito bite if that mosquito has between 1 and 10 sporozoites (a spore-like stage of malaria); this risk increases to 78% if the mosquito has over 1000 sporozoites. To put it simply, the risk of contracting malaria from a mosquito is not something to be taken lightly.
Enter our friends over at Mosquito Hero!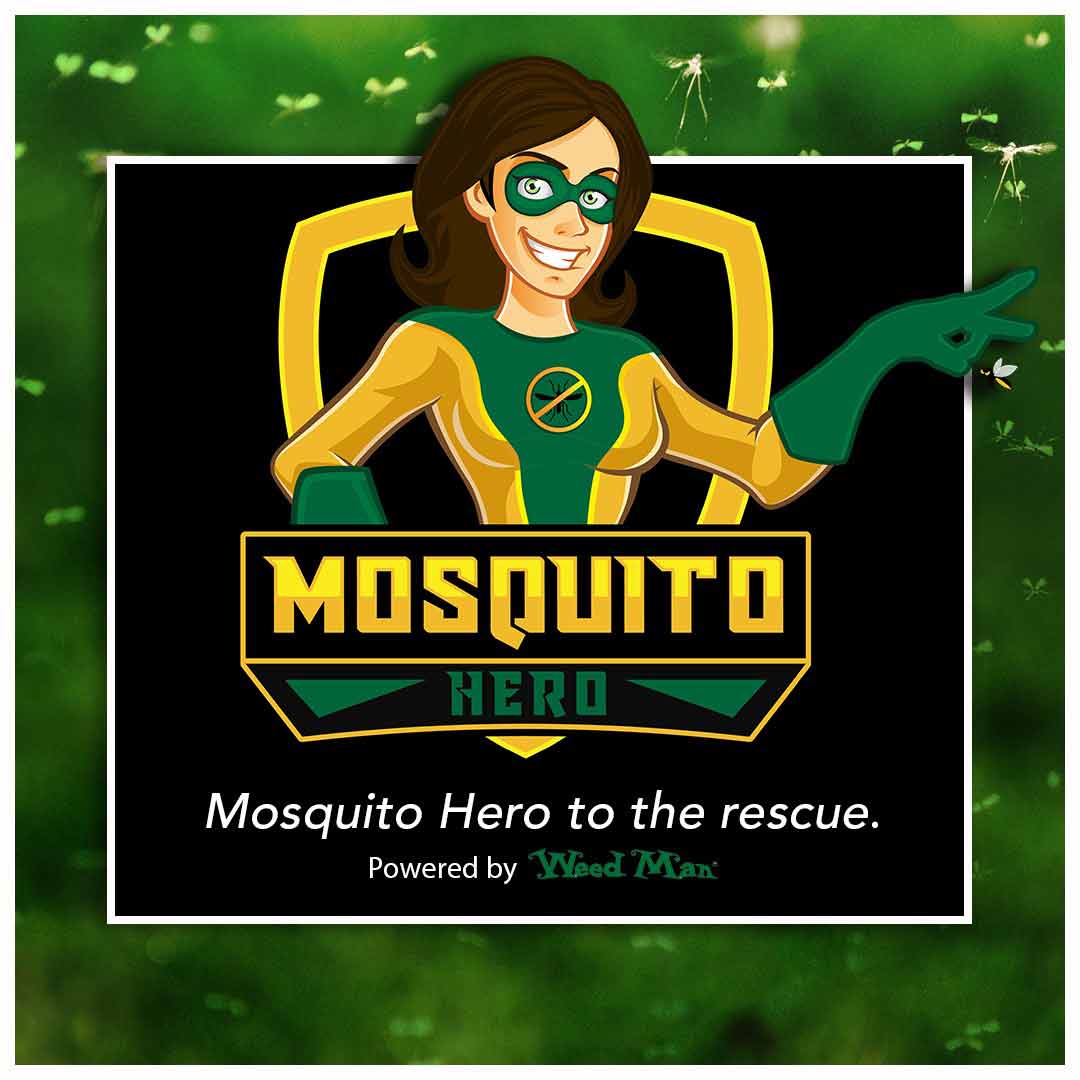 Mosquito Hero is an emerging brand powered by Weed Man Lawn Care with expertise in mosquito control services.
Their goal is to give you a yard you can enjoy, by offering affordable, effective, and accessible mosquito control options.
Don't delay – celebrate World Mosquito Day the right way. Visit our friends over at Mosquito Hero to request a free quote today.
*Mosquito Hero services only available in certain regions. Please visit our Find Locations page for more information.