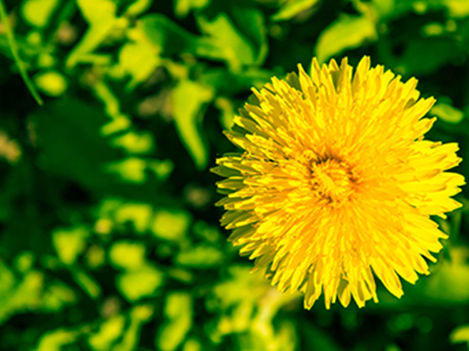 Once weeds have invaded your lawn, the most effective way to get rid of them is with Weed Man's Weed Control service. We uses only products for use on home lawns.They are most safely applied in the capable hands of a trained professional like your Weed Man Lawn Care technician.


Weeds compete with desirable lawn grasses for water, space, light and nutrients. They are very aggressive and can easily take over a lawn if not kept in check. Protect your investment with a customized Weed Control program that will help to control unsightly broadleaf weeds.
Controlling Weeds In Your Lawn
Weed Control – combined with regular Fertilization, proper mowing and correct watering practices – will keep your grass thriving while weeds disappear. 
Weed Control programs may involve both pre-emergent and post-emergent applications to prevent spring weed emergence and to control pervasive weeds in the summer. Weed Man's equipment is calibrated to apply the proper amount of product to eliminate weeds. Contact treatments are made at peak germination periods of broadleaf weeds. The control product must contact leaf surface of the plant to be effective.
Weed Control products used by Weed Man are tested and are applied by licensed, trained professionals. 
What You Can Do
To increase the effectiveness of the Weed Control product, keep children and pets off the lawn until the product is dry, normally between 1 - 4 hours after an application (will vary based on your location; please consult your technician). This time period will give the product a chance to dry thoroughly. After 2 - 3 weeks, the weeds should begin to curl up and disappear. If after that time, there are still weeds present, contact Weed Man for a complimentary reapplication.
Have questions? For more information, request a free quote or contact your local Weed Man franchise today!