For over 40 years, Weed Man has remained dedicated to its "Promises Kept" motto. We always guarantee our customers the best looking, healthiest lawns simply because we know we can deliver. Using only the finest products available on the market – many of which are exclusive to Weed Man – we are able to transform a formerly dull, weed-infested lawn into a lush, green outdoor space. 
 
Scroll through the images below to see some of our most recent transformations!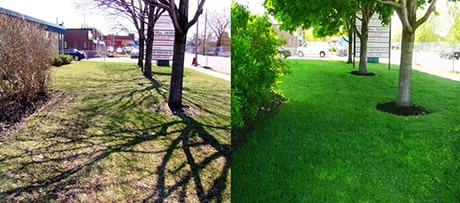 After a long, harsh winter, this Wisconsin lawn was riddled with bare spots and severely compacted. Using our slow-release, granular fertilizer, we were able to green up the space and make it come alive once again. 

Does your lawn look like the one on the left? Then you may have a chinch bug infestation or disease problem on your hands. Your local Weed Man would be happy to perform a free, no-obligation healthy lawn analysis to determine the source of the problem.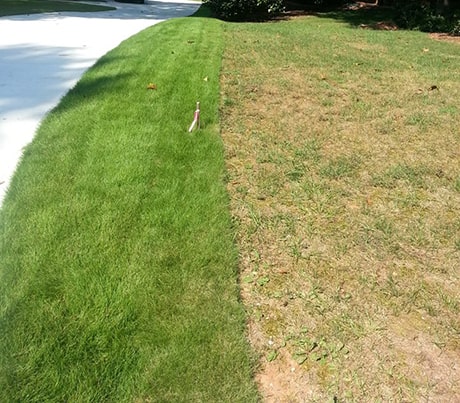 One of our Roswell-based homeowners gave us a call when he noticed his grass becoming thin and discolored. Too bad his neighbor didn't do the same (on the right)!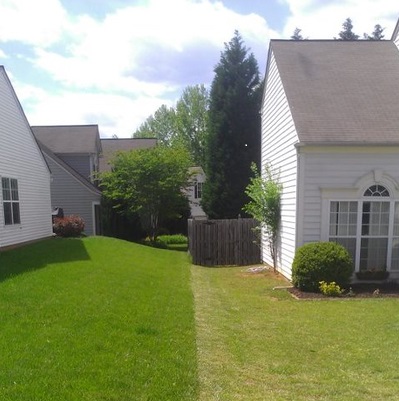 The homeowner on the left contacted Weed Man and the results speak for themselves! Thick, green, healthy lawns are our specialty.  
At Weed Man, we promise to never sell you anything you don't need or from which your grass won't directly benefit. We'll simply recommend the best course of treatment for your specific lawn and provide you with visible results throughout the course of the season.

Ready to start seeing results on your own turf? Find your local Weed Man professional.

Brought to you by Weed Man: We care for your lawn.