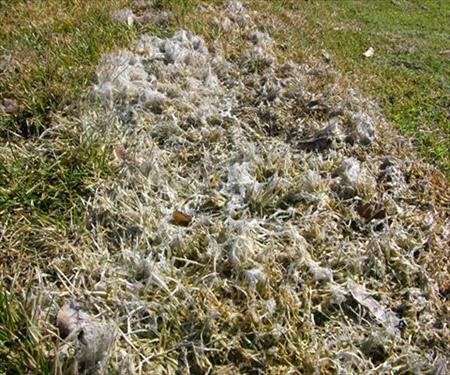 Sometimes referred to as snow mould or microdochium patch, Fusarium Patch is a disease in turf grass that causes small reddish-brown spots 1-2 centimetres in diameter on the lawn. It is caused by a fungus that attacks fine turf and generally affects cold season grasses. Following persistent cool, wet weather, new patches may spread. As such, it is important to treat Fusarium Patch before the issue worsens.
How do I treat Fusarium Patch?
There are several things that you can do to treat Fusarium patch on your lawn:
- Dethatching
- Aeration
- Correcting drainage issues
- Avoid walking on or mowing the lawn before it is treated
If you think you may be dealing with Fusarium Patch, call your local Weed Man Professional for a free healthy lawn analysis. Weed Man can verify the presence of any potentially damaging diseases, discuss preventative measures, and recommend treatment if required. Consult with your local Weed Man Professional to discuss all options available to serve your lawn needs.